Rise 'n Shine! Radio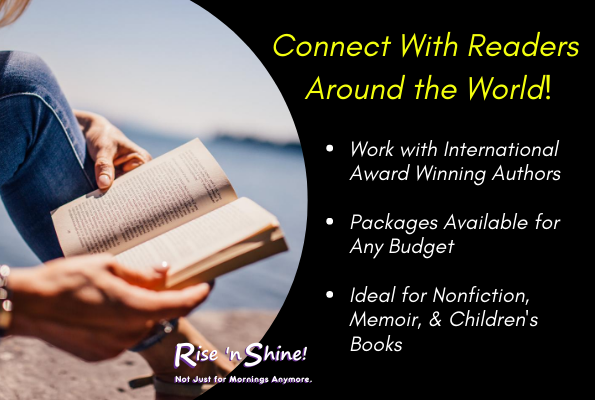 Support for Authors from International Award Winning Authors
"Rise 'n Shine! Not Just for Mornings Anymore" is an internet radio show hosted by Lori Anne Rising and Uncle Mark Olmstead, both international award-winning authors who understand the struggle to reach new readers and get your message heard. The mission of our show is to help create a world that works for everyone. We interview authors, musicians, innovators and others who are helping make the world a better place. Lori Anne is also an author coach and content development editor with over 10 years' experience working closely with nonfiction authors from concept to completion – and beyond. Many of her client's have gone on to be bestsellers and award-winner's as well.
Our services are designed to support you in reaching our world-wide audience. Whether it's doing an online interview that appears on our blog and is shared throughout our social media networks, or an on air interview that's syndicated to more than 8 additional platforms, you're reaching readers who care.
We offer packages that meet any budget and can customize packages as well. To learn more about our show, you're welcome to visit http://www.RiseAndShineAsOne.com. To learn more about the packages available, check out the various options here: https://www.fiverr.com/larising If you have questions or would like to explore a custom package, please feel free to reach out either on the contact page of our website or via the contact button on Fiverr.
We look forward to hearing from you!