Over 100,000 Book Promotions!

Helping indie authors since 2009.
Spotlight
A small-town mayor. A stranger with a sketchy past.
Two weeks before Christmas, Katie is kicked out of her apartment.
...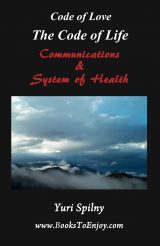 The Code of Life has existed forever; it was hidden behind dense "spiritual" drop-curtain – the clutter of teachers, teachings, books, tapes, seminars, and retreats. The Code came forth on its own when the curtain was lifted With The Code of Life,...
Popular Genres
Action/Adventure
Fantasy
Mystery/Thrillers
Romance
Science Fiction
Young Adult
Enter Your Book
Featured Book-Related Services: