Novely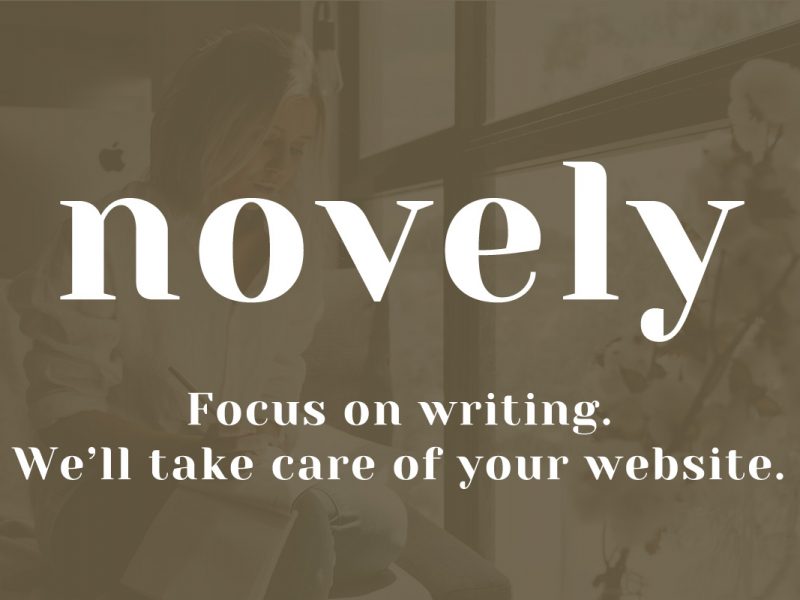 Let us build your website for you!
Novely offers a middle-ground between a do-it-yourself website and hiring someone to do a custom website for you. When signing up with us, we build your website for you based on our author-optimized template. All you have to bring is your books! Once your website is set up, we take care of all the maintenance for you, so you never have to worry about getting hacked or going offline.
Here's what we offer:
– PERSONAL WHITE GLOVE INSTALLATION
You'll have a dedicated designer to work with you on setting up your site. They'll take care of all the tech, all you have to do is provide your content!
– MADE SPECIFICALLY FOR SELF-PUBLISHED AUTHORS
Our custom theme has been built specifically with authors in mind. That means that you'll have access to all the tools you need to run an efficient website.
– NO MORE MAINTENANCE HEADACHES
Tired of updating plugins and never knowing if they'll crash your site or not? We're here to keep everything up to date and make sure your site is safe.
All of this, starting at only $29/month.
If you have any questions, please contact us at support@novely.co and we'll be more than happy to help you!