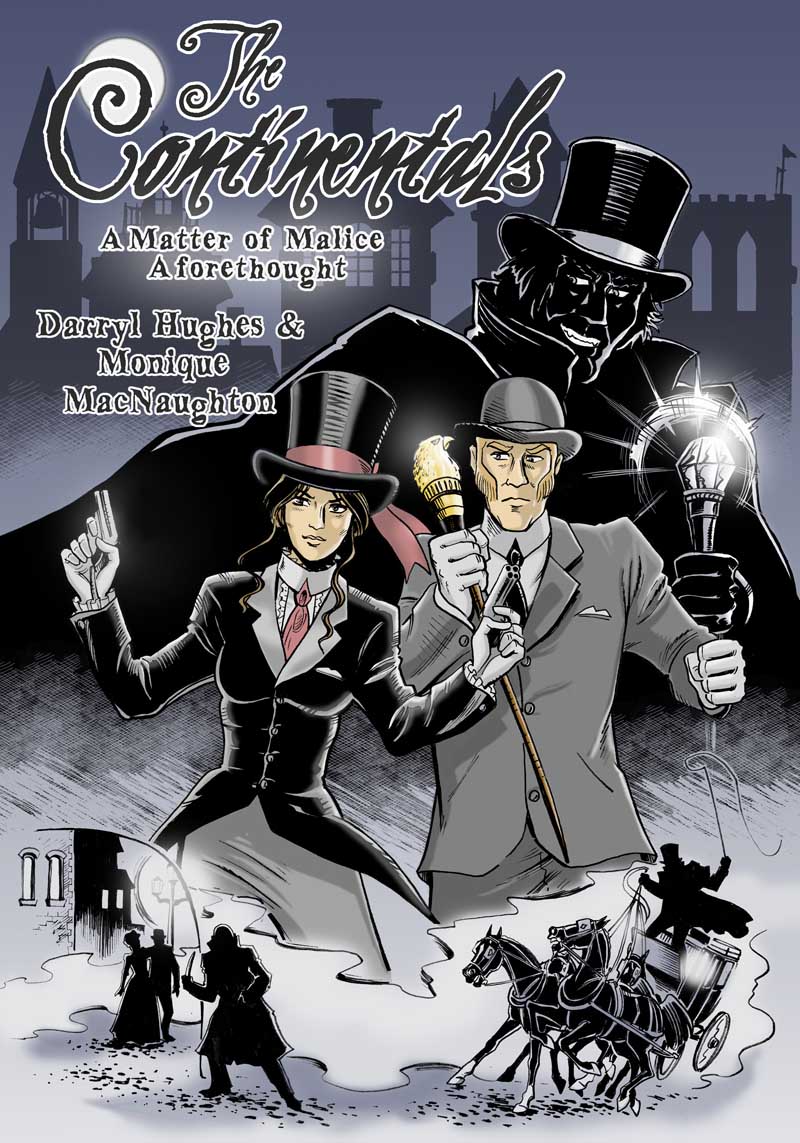 Darryl Hughes
Mystery & Thrillers
"...ENTER THE CONTINENTALS: PART SHERLOCK HOLMES, PART JAMES BOND, PART THE AVENGERS...A GRIPPING STORYLINE WITH SUPERB ARTWORK IN THE STYLE OF THE LEAGUE OF EXTRAORDINARY GENTLEMEN..." - THE WEBCOMIC BUILDER "...IT'S A GREAT MURDER MYSTERY THAT ENDS LIKE AN OLD SCHOOL HORROR MOVIE." - THE SEQUENTIAL TART "...HUGHES (WRITER) AND MACNAUGHTON (ARTIST) HAVE MANAGED TO RECREATE THE ARTISTIC AND LITERARY STYLE OF THE VICTORIAN ERA PENNY DREADFULS AND MADE IT PALATABLE FOR A MODERN AUDIENCE." - THE WRITTEN WORD "...FIRST OF ALL,...
Darryl Hughes
YA
"...A HILARIOUS CRIME THRILLER ROMP ABOUT HIGH SCHOOL, HIGH FASHION, AND HIGH CALIBRE WEAPONS. IT'S LIKE "MEAN GIRLS" MEETS "PULP FICTION" ". -- OFF THE SHELF "THIS IS AN IMPRESSIVE TAKE ON MOB HITMEN....
Darryl Hughes
Children's Fiction
"IMAGINE STEVEN SPIELBERG AND TIM BURTON DOING A UFO INVASION EPIC USING ORDINARY KIDS AS THE HEROES..." -- THE WEBCOMIC BOOK CLUB "IT'S A FRESH TAKE ON CLASSIC THEMES....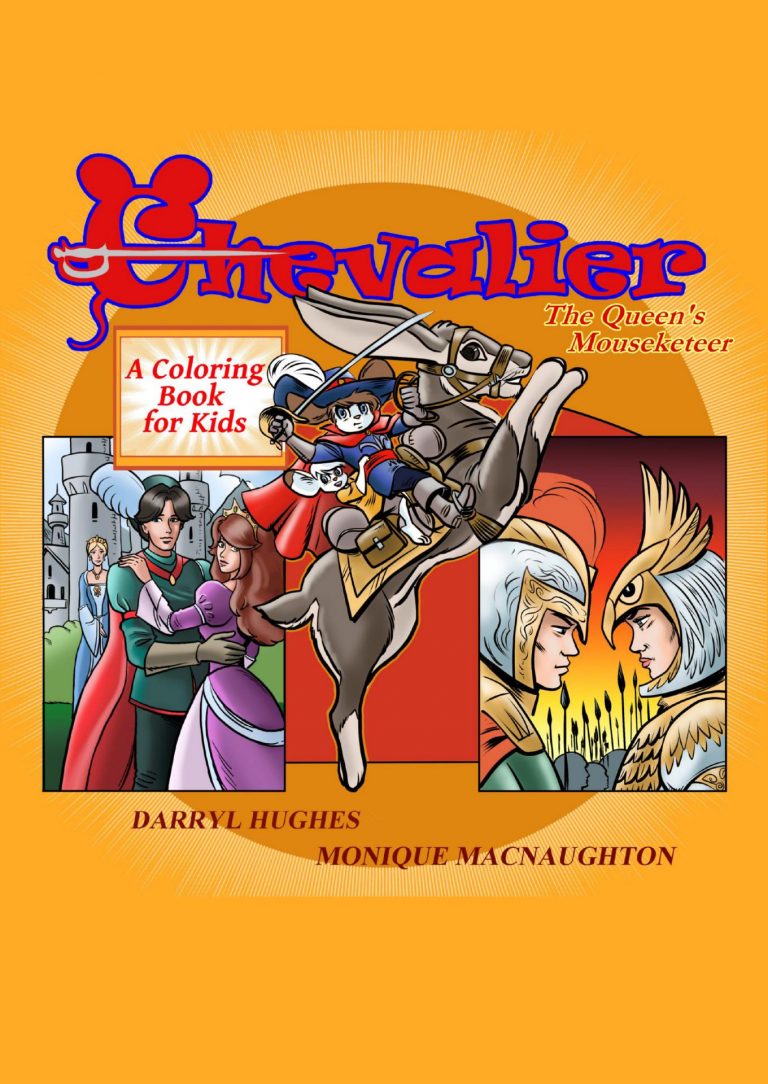 Darryl Hughes
Children's Fiction
ENTER A FANTASY LAND WITH MAGICAL ANIMALS, MYTHICAL CREATURES, NOBEL KINGDOMS, BEAUTIFUL PRINCESSES, DASHING PRINCES, AND HEROIC MOUSEKETEERS THAT YOU GET TO BRING TO LIFE IN BRILLIANT FULL COLOR YOURSELF....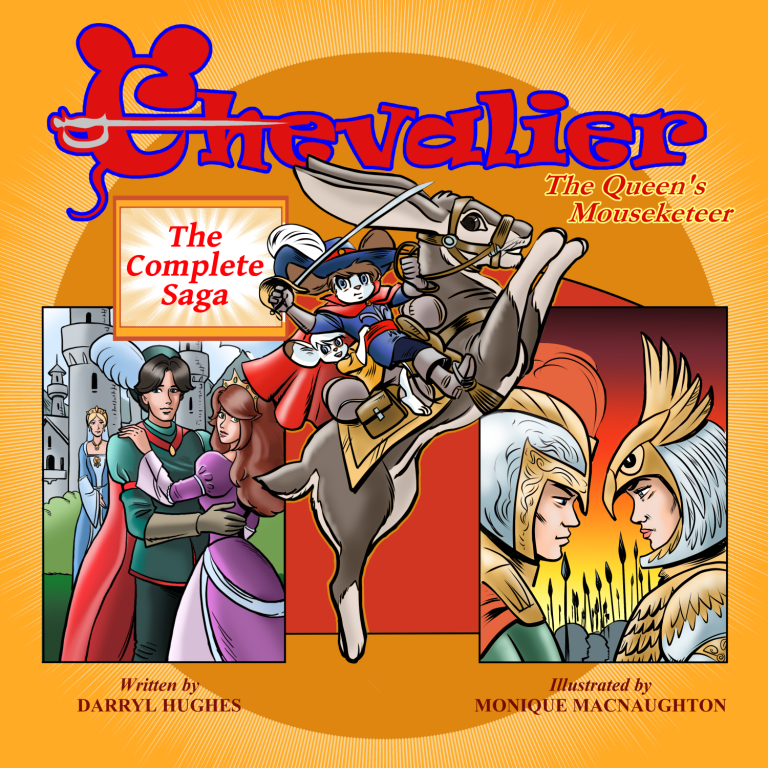 Darryl Hughes
Children's Fiction
In the magical realm of the Hither and Yon, the noble kingdoms of the Land Ever After and The Far, Far Away are on the verge of war....
Darryl Hughes
Children's Fiction
FREE ON AUGUST 8TH AND AUGUST 9TH AND WITH KINDLE UNLIMITED!!! "...THREE KIDS INVESTIGATING A LOCAL NEIGHBORHOOD "LEGEND" DISCOVER THAT THINGS THAT GO BUMP IN THE NIGHT COME COMPLETE WITH FUR,...