Primal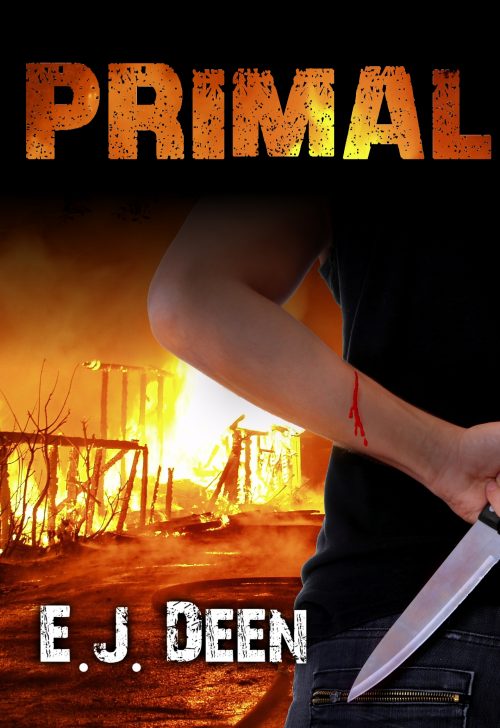 "An excellent post-apocalyptic novel by E. J. Deen. It's set in After-Revolt(AR) America, after a plague that is a form of HIV has been released on the population, throwing the nation into chaos."
⭐️⭐️⭐️⭐️⭐️ Loved it!!!
⭐️⭐️⭐️⭐️⭐️ E. J. Deen is one of the best authors I've come across in a long time.
⭐️⭐️⭐️⭐️⭐️ Loved it! Really enjoyed the book.
☣️ The year 14, after the revolt…. He came to salvage what was left of the country, but the country didn't want saving. He'd been alone for so long that he'd almost forgotten his own name. They called him Zach. It's all anyone needs to know about him. He's a bounty hunter with a price on his head, put there by those malevolent factions that now rule the New Society. Genetically altered to resist the plague that is decimating the world, he is the only hope of a country in turmoil. Marked by blood spilled during the revolt, scarred and battle-weary, he lives as a recluse. But when a young girl is victimized by his worst enemy, Zach rises to the cry for justice and takes his revenge on the man responsible. The world may never be the same again, but the fight for human life will always remain.
(Full-length novel, 85,000 words.)