Over 100,000 Book Promotions!

Helping indie authors since 2009.
Spotlight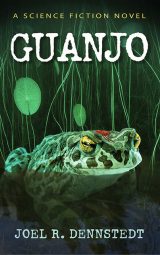 Joel R. Dennstedt
Science Fiction
"BRILLIANTLY CONCEIVED! CREEPY & COMPELLING!" - Amazon Reader An eerie tale of first contact gone amok. Time to kill the frogs....
Brenda Kempster
Mystery & Thrillers
KINDLE Countdown Deal
from 12/16/2020 through 12/22/20 starting at $0.99 and
always Free
on Kindle Unlimited. Regular Price $5.99
Transactions
is Book3 in a political and financial "Third Sector" thriller series
The Foundation Game.
...
Popular Genres
Action/Adventure
Fantasy
Mystery/Thrillers
Romance
Science Fiction
Young Adult
Enter Your Book
Latest Businesses
Featured Author Services: