I've heard it a thousand times before. Somethings wrong with education. But how do you fix something when you don't know what is broken in the first place?...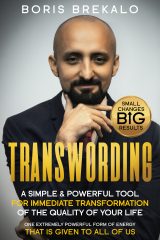 In his book, Boris explains that success, happiness, and fulfillment comes from the simple ability to transform your existing vocabulary. He provides simple tools and examples,...
Early school-age English children acquire over 3000 words a year. The main factors which account for such rapid vocabulary growth are context and word-formation knowledge. Such vocabulary growth is also of great interest in the L2 acquisition....