Over 100,000 Book Promotions!

Helping indie authors since 2009.
Spotlight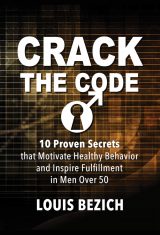 Crack The Code presents an unconventional, motivation-based approach to health for men 50 and over. Ten strategies for creating and maintaining inspiration for a healthy lifestyle are advanced from a platform of survey research,...
"A little informer, clothed in bright Armor, beloved by men of degree. It goes fine and neat without leg or feet. Now tell me what this riddle must be.'" She was on her third lap around Central Park,...
Popular Genres
Action/Adventure
Fantasy
Mystery/Thrillers
Romance
Science Fiction
Young Adult
Enter Your Book
Featured Book-Related Services: