Over 100,000 Book Promotions!

Helping indie authors since 2009.
Spotlight
With two lives on a collision course, seventy years is a moment in time. "If Chuck Palahniuk went back in time, and his love-child with Shirley Jackson became best friends with Stephen King during the 1980's,...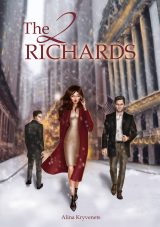 Christmas Eve – a time of wonder. The tangerine and ginger air of New York, the bright lights of a busy city, and a belief that something wonderful was going to happen to you for certain....
Popular Genres
Action/Adventure
Fantasy
Mystery/Thrillers
Romance
Science Fiction
Young Adult
Enter Your Book
Featured Book-Related Services: