Over 100,000 Book Promotions!

Helping indie authors since 2009.
Spotlight
WANT TO ACHIEVE YOUR GOALS AT A YOUNG AGE? FEEL LIKE THERE ARE TOO MANY OBSTACLES? NEED A GUIDE THAT HELPS?



Have you ever thought of trying to fulfill your dreams in your teenage years?
...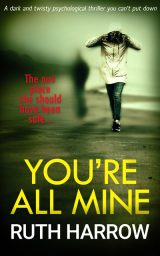 Heather lives in her dream house, has a handsome husband and a successful career. Famous in her field, she has legions of devoted followers on social media....
Popular Genres
Action/Adventure
Fantasy
Mystery/Thrillers
Romance
Science Fiction
Young Adult
Enter Your Book
Featured Book-Related Services: